Yay for orange! It really is becoming my favourite colour to wear. I wore this today to go to uni, where I did my drumkit and xylophone exams. Booohooo. They actually went really well, so yes, you may now call me Captain Xylophone.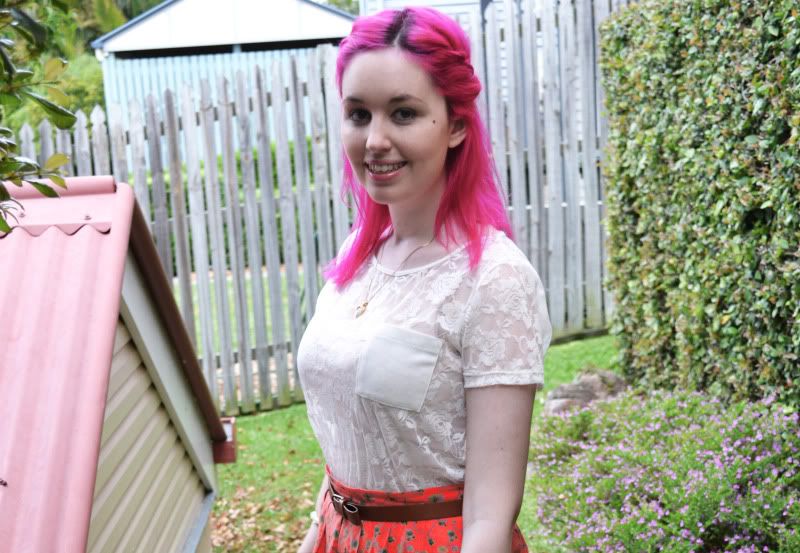 Captain Xylophone.
Not sure if you can tell, but I dyed my hair bright pink. "You did what?!", I hear you exclaim. "It's so subtle!" I've been meaning to do it for a while now, so I mixed together some shades of the ol' Fudge hair dye and slopped it all over my head. Incidentally, the day I dyed my hair was the same day all my towels turned pink as well. Strange.
Tomorrow I have to hand in my final essay of the year. I have written 161 words. It has to be 3,000 words long. Oh boy. My justification for this is that the essay is about the convergance of new media with the fashion industry, which is a topic I'm interested in, thus I will write it quickly. It may be a bad time to point out that I went shopping today instead of doing this assignment, but oh well. I spent $120 of my Dotti voucher that I won in the Style Nation contest. I'd link to the items that I bought but they aren't on the website yet. So I'll take some pics at another stage. Probably tomorrow, instead of doing my essay. Haha.
Farewell!